Professional Hyundai Battery Service
Get Peace of Mind When Tackling Car Battery Service Around Baltimore
Your car won't run without a working battery, which gives this vehicle component a claim to being the most important part of your car. If you've dealt with battery issues before, you know how frustrating they can be. Regular battery tests and service is key to feeling confident your car will start, and our auto service center in Laurel, MD helps with that. We receive a lot of questions about car battery service, so we look to answer those and help car owners out with the info below!
Common Warning Signs of Car Battery Issues
The car battery is responsible for starting your vehicle and supplying power to the many electric systems, so there are some clear warning signs to look out for. Glen Burnie drivers should watch out for faulty car battery signs such as:
Your car's engine turns over a few times before starting up
You hear a clicking sound when turning the key
The battery warning light is on your dashboard
Electric components in your vehicle such as interior lighting or the infotainment system don't power on when starting the car
How to Prolong Your Car's Battery Life
There are several ways to prolong your battery life, and these won't cost you any extra and are simple to keep in mind. If you feel that you have to replace your battery often or get a jump, there are some small changes to how you drive and use electric features in your car that can make a big difference.
Be More Mindful of the Trips You're Making
Your battery will charge when you're running the engine, but idling and stop-and-go traffic around Hanover, MD can still wear out your battery. Shorter trips also don't give your battery a chance to charge, so try to avoid those when you can. Hard braking and acceleration can also wear your car battery.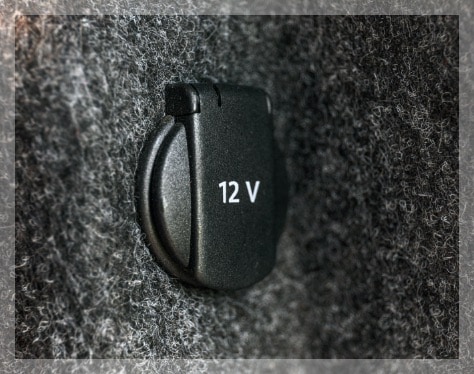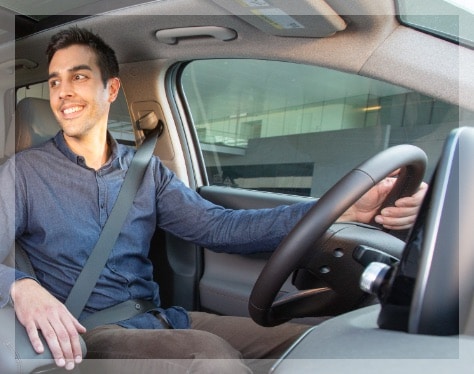 Regular Battery Service
Checking up on your battery will let you know how much charge is left and prevent items such as dirt or corrosion from building up. We can perform a battery test for you and check the exterior to ensure there aren't any signs of leaks or corrosion around the battery terminals.
Don't Overtax Your Car Battery
There are many ways that you can kill your battery if you're not careful. When your engine isn't running but you're using items such as the radio or A/C, your battery will drain. You'll also drain your battery when charging smart devices without the engine running. Even something as small as leaving overhead lights on overnight can suck your life from your battery.
We Carry Different Types of Car Batteries in Laurel, MD
Finding the right car battery for your vehicle will make all the difference, and there are several types of car batteries. We can help you find the right Hyundai battery near Silver Spring, MD and have the parts you need. Wet cell batteries are the most common and the traditional option. Newer batteries include AGM and EFB batteries that can handle heavier loads, which is great for cars with auto stop-start systems and infotainment systems.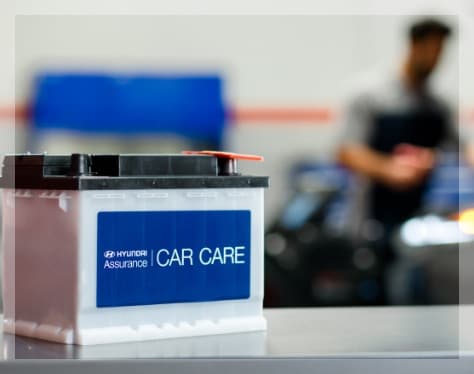 Get the Car Battery Service or Replacement You Need at Our Auto Service Center
Our Hyundai service center works with all makes and models, and we carry a range of batteries sure to fit your car. Those drivers that want to ensure their car battery is ready for hot or cold weather can easily schedule an appointment with us. We're here to answer any questions you have about car battery service near Columbia, MD, so call or email if you feel that your battery isn't working as it should.
Need Battery Service? Contact Us Today!
Delaying battery service can leave you stranded. Let us provide the best possible service for your Hyundai. 
Schedule Service